Humbled and excited to be selected as a TEDx speaker for TEDxCapeMay on October 24.
In my talk, "Giving Pain Purpose," I share my story about battling depression and an eating disorder when I was 12 years old.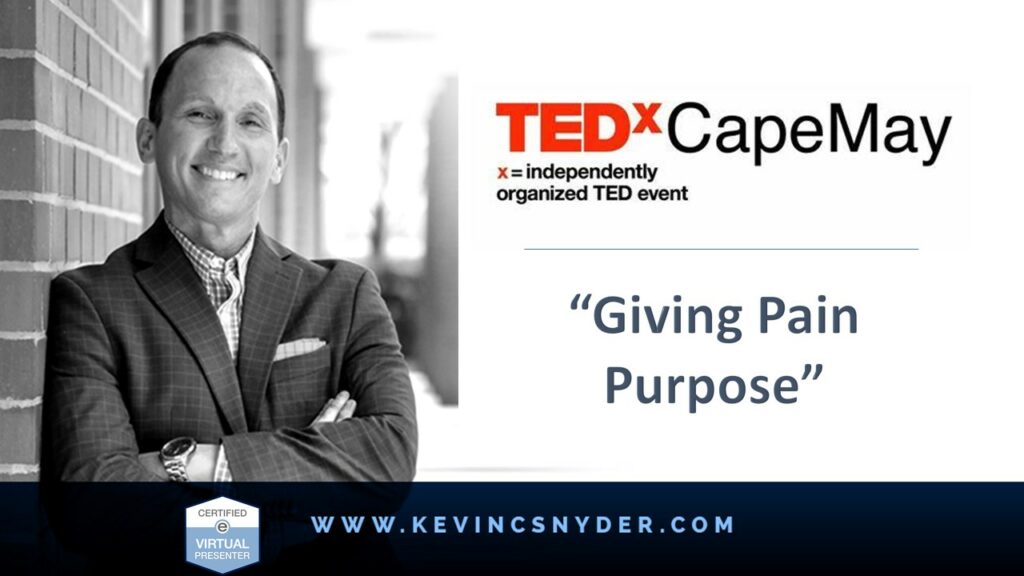 I never would have imagined speaking out or writing about it.
I'll talk about my personal experience of being an adolescent boy having anorexia nervosa, my turning point moment to recovery and how I found meaning and direction through it all that changed my life.
My hope is to inspire others to find strength and purpose through their own experiences of pain and struggle for good to help others.
Although it would take years to connect the dots, my inspiration to pursue a career in Higher Education was to help other youth battling mental health not feel so alone and find hope.
Also, my purpose and intent to use my experiences is what motivated me to pursue inspirational speaking as well.
Hope you'll join me to watch! Consider attending in-person if this event is near you.